Shopify themes — Designers love to work in 2019 too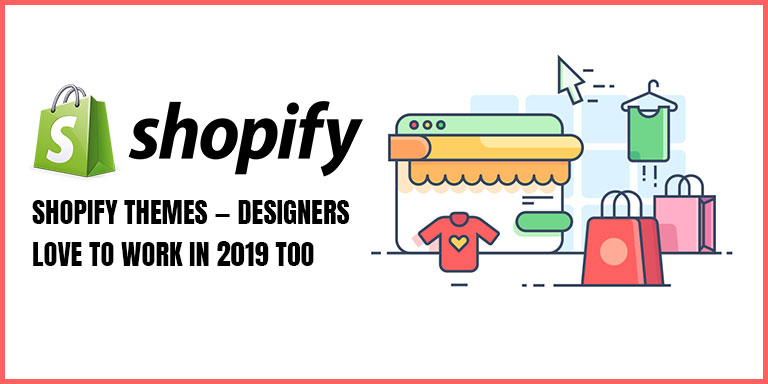 In my previous blog, I talked about WordPress E-Commerce Themes and I hope you liked that post, but if you are not a fan of WordPress and want to explore other options then Shopify should be your second choice. Shopify is specifically designed for small and medium e-commerce to launch their e-commerce stores themselves or with the minimum help of experienced web designer.
In this blog post, I am going to list down my favorite 5 Shopify themes which are a bit different from the general Shopify themes.
Retina Theme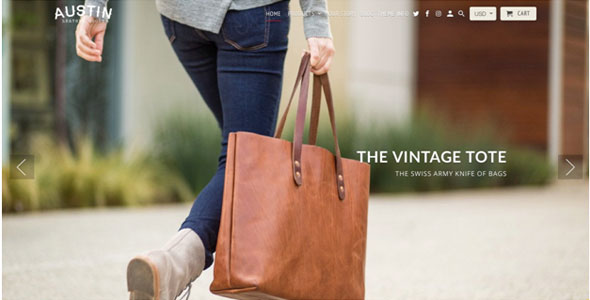 If you are a fan of bold imagery and have a good number of product pictures then this theme is for you, but make sure you have pictures with dark background otherwise this theme will look pale.
This theme is surely a good pick for fashion stores having a medium size catalog, lots of offers and physical store.
It has the following features:
Full-Width home page video
Add items to cart without leaving the current page
Customizable content sections on the home page
Google map to show your physical store
Mobile Friendly design
Drop down navigation support
Colors

It is a good fit for e-commerce shops with a small product catalog. This theme is designed for large pictures so if you have high-resolution pictures don't shy away from using them on the site. Your top 3 products can go at the top and rest of the products you can display bit down on the page.
One of the things I like about this theme that they have categories down below as well so the user can filter the products by category.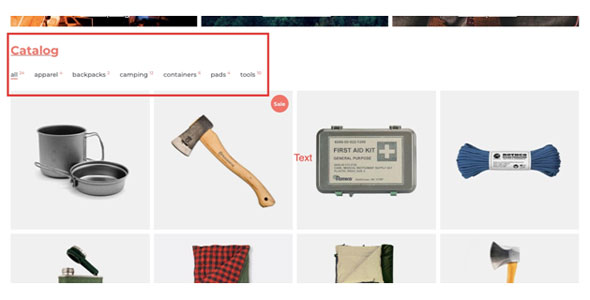 This theme let the user read about the product on the home page and even add cart from here which is a really cool thing for small catalog site.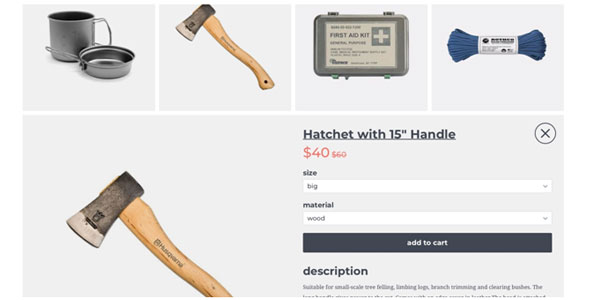 It has the following features as well:
Customizable content section on the home page so if you don't like anything, remove or edit that.
Full-width Instagram feed
Quick product view
Easy check out process
Split Shopify Theme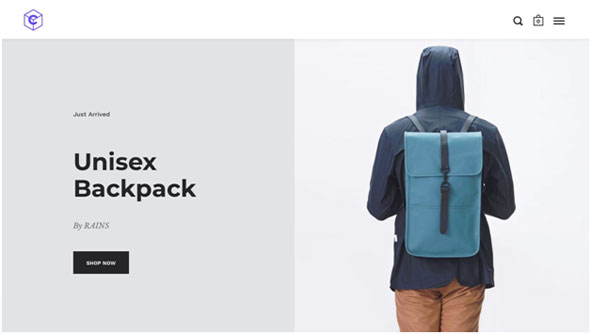 As the name suggests split Shopify theme is divided into two parts where one part is the content area which is talking about the pictures on the right side. We have seen many themes experimenting with right and left combination but they have gone with the content on the left and image on the right which has made their site better looking one on the mobile devices.
I really like the way they have designed the customer testimonials section.
All in all, this is one of the best minimalistic eCommerce shop theme we found on Shopify.com.
Check out some other features of this theme
Optimized for large images
Two menu options
Related products
Free stock photos
Narrative Theme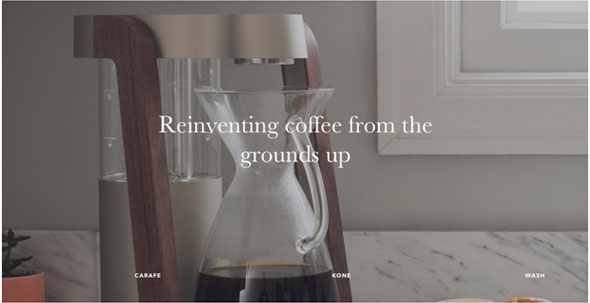 This is one another one product theme for Shopify lovers. It has big imagery with the prebuilt areas for displaying different color of your product if you have any or you can use this area to define the different key features with some cool graphics.
I like their very subtle approach of showing the product details as well. You can use this theme for any high-end product.
There are some noteworthy features of this theme
Designed for telling a story
HTML Video player
Vertical slideshow 
Pipeline

Last but not least. This is one of the Shopify themes I love most due to their clean and sharp typography. This theme is designed for large catalogs. It has nice blog section. It's Instagram feed can be supercharged with Instagram shop app which can generate good amount of business if used effectively.
There are some noteworthy features of this theme
Designed for large catalog
Multi-layered menu
Advanced filters
Parallax effect
I strongly believe that using these themes I can design almost any type of Shopify store though I'll have to make some changes/customization here and there, these themes are really good, to begin with.
I always try to find few best themes and play with them to create the best user experience. If you are looking to design or revamp your e-commerce store, please feel free to Hire Shopify Designer from DesignOmate.