How to Start Selling on Amazon Australia? Simple Step by Step Guide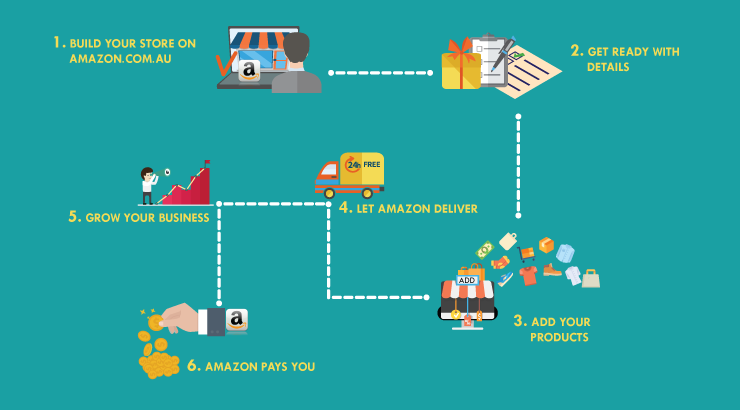 With its highly efficient and reliable system, Amazon has revolutionised the way the world shops. It leads the market not only with a celebrated number of customers but also with equally involved sellers. With the ease of selling and trusted profit shares, Amazon is the most popular choice with the retailers and it delivers the best keeping up its name.
Here are few reasons  to start selling your products on Amazon
Larger Market – Amazon has a well-established customer base around the world. Take an advantage of the established global customer base and sell your products around the world.
New Customers – Once you move ahead with the Biggie you'll find new customers and greater sales to boost your business and reach new levels in the Digital Space.
Preferred Marketplace – People prefer shopping from a larger marketplace where they get various options to look upon and shop from. So show up with others in the digital domain and make a name for yourself with Amazon.
"With larger number of orders on Amazon we convert sales into profits. As simple as that." says Sangeeta of For Green.
To get yourself registered on Amazon just check the Footer and select SELL ON AMAZON option.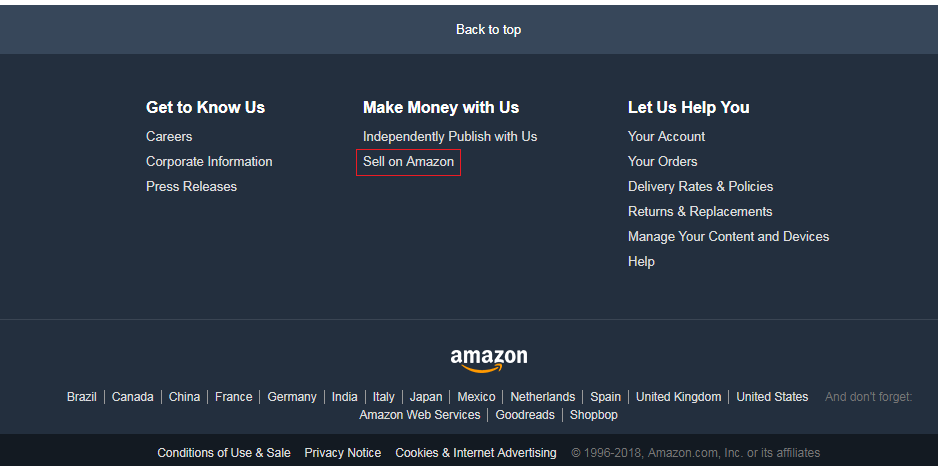 Selling with Amazon is an easy process and all it asks for is your basic information such as your business details, bank account details, and tax information.  Now that we have decided to move on with selling on Amazon let us see how robust the process is:
An important point to make here is that the program is invite-only, so you get to compete with the best in the market instead of every service provider in the region.
1. Build Your Store On Amazon.com.au
Begin the process of setting up your own store with Amazon. Here is the link to  register with Amazon. It is a simple process where you need to register with basic details of product category and other things and your products listed on Amazon through their easy to use listing tools.  Amazon Sponsored products can be used to advertise your products and get free impressions for the pays and offer for your products when the ad is clicked.
2. Get Ready With Details
Upon filling up sign up amazon form you will be asked to provide further details such as:
Payment Details
WorldFirst, one of the most trusted foreign exchange in the world helps you make your payments easily. All you need to do is simply link your WorldFirst currency account with your Amazon Seller Central account and the revenues are directly deposited to your account. You can also use your Australian bank account to Amazon but with WorldFirst account, you can easily use funds at the times of high exchange rates to gain profits. Also, direct payments to same currency suppliers can be made. Thus the efforts for double currency exchanges are saved.
Business Details
While setting up a seller's account with Amazon you'll be asked to fill in detailed information about your legitimate business that includes your business type, address, registered Url (if any) and the bank account details.
Shipping and Return information
To process any return of orders the seller is required to match or exceed Amazon return policies. In case of any return of an item, a seller must provide a return address in the selected country or pay for the shipping costs. A prepaid return shipping label can be sent to the buyer to pay for shipping or the expenditure can be reimbursed.
Tax Information
Till the diverted profits tax comes into action, it is too early to judge how Amazon navigates the Australian taxation system. Although it is sure that Amazon will avoid paying significant taxes by complying different strategies but the ATO (Australian Taxation Office) will do the best it can.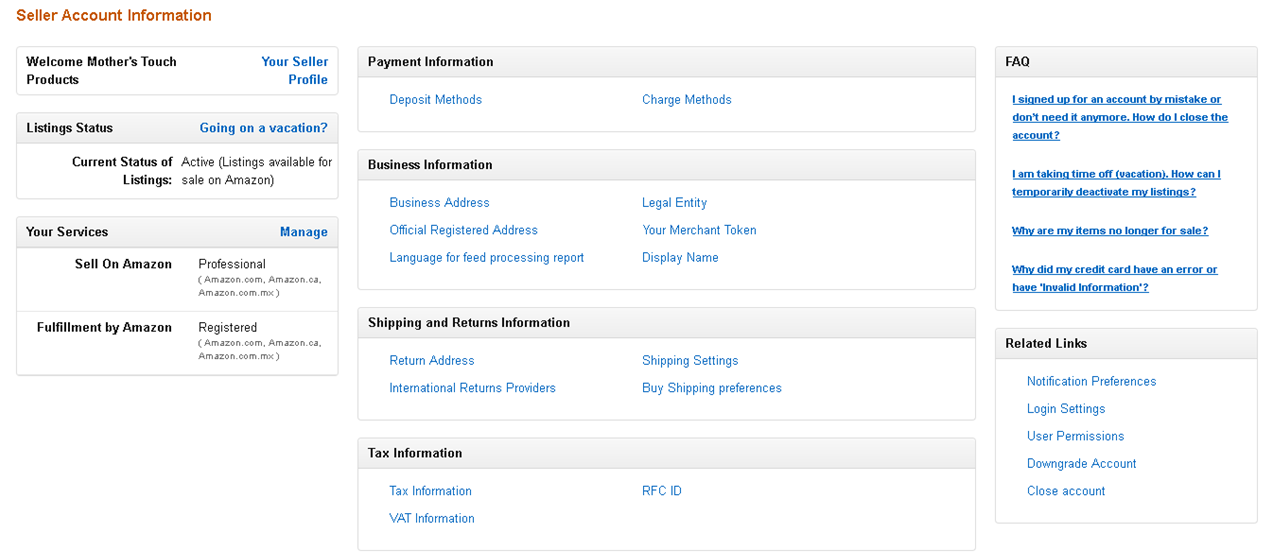 3. Add Your Products
With a minimal charge of  $49.95  list your products on Amazon.com.au
A $49.95 fee to list products on Amazon.com.au.

A 6%-15% commission fee off the top of any sales generated through the Marketplace. This fee will be determined by the type of product you're selling.
Once you provide Amazon basic details about your business, you will be asked to provide business related information and wait for category approval. While registering your products make sure to give interesting titles, product description, and prices.
4. Let Amazon Deliver
The Amazon account comes with enabled AMAZON EASYSHIP. Here Amazon picks up the order from you and delivers to the customer directly.
You can also upgrade to the FULFILLMENT BY AMAZON (FBA) option where you can save an inventory with Amazon and their fulfillment centers will pick and ship the products to a customer directly. That means you store your product on Amazon and when a customer orders your product Amazon does the work. See your business grow while Amazon does the heavyweight lifting for you.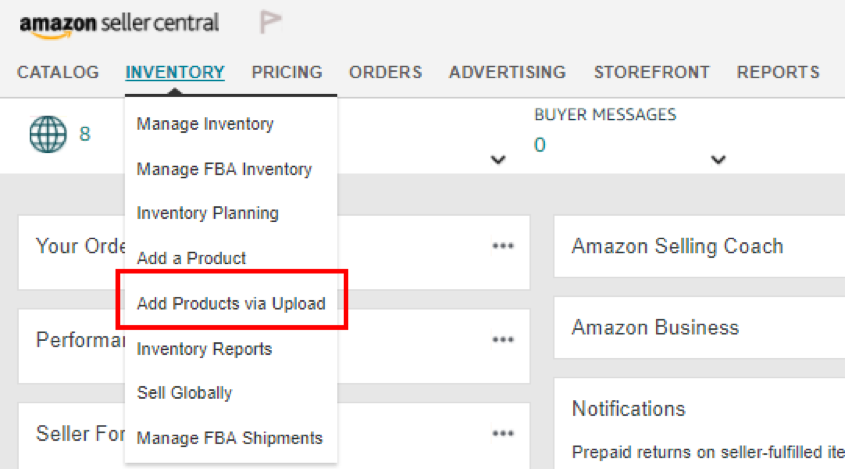 5. Grow Your Business
How about customised suggestions and tips exclusively for you to boost your business? Well! Amazon does provide you with customised suggestions and tips to boost your performance.
It helps you keep a track of how your account performs through a PERSONALIZED PERFORMANCE DASHBOARD and provides customised reports. The store provides 24/7 access to help you resolve your queries and help you expand sales. Once you receive an order it can be viewed and managed using easy to use ORDER MANAGEMENT DASHBOARD.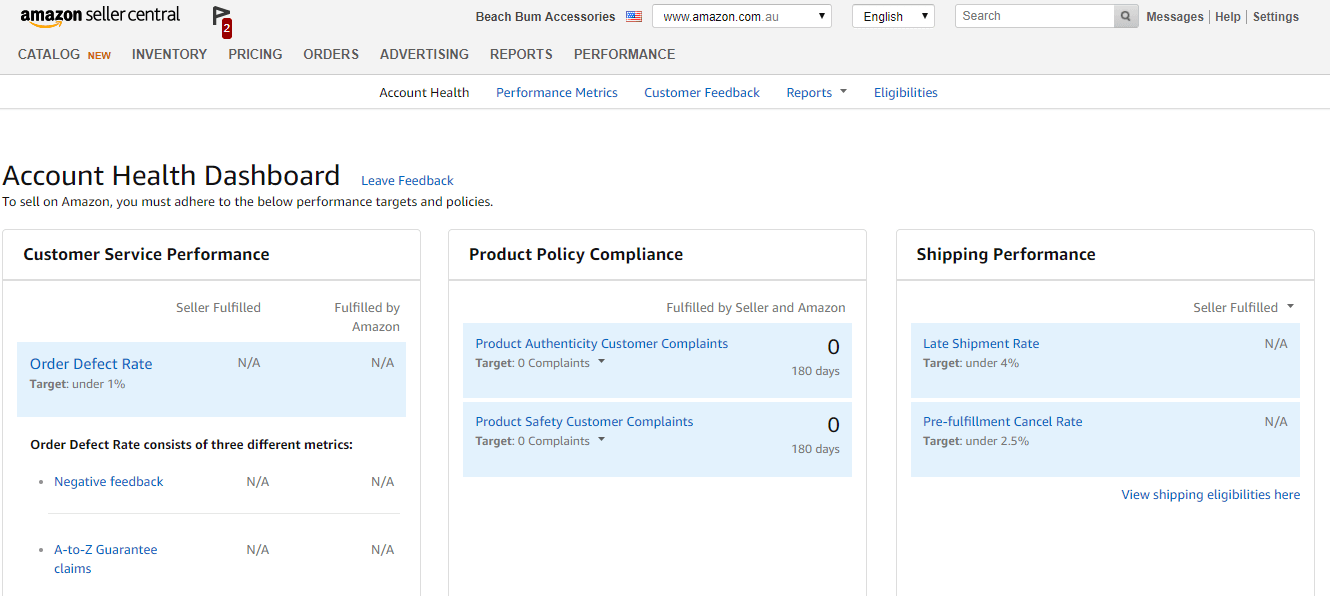 6. Amazon Pays You
The process of financial exchange is easy with the company as compared to others in the domain. Pay only if you make a sale. 6% to 15% of the fee is to be paid to Amazon on the sales generated through Amazon's Marketplace. It depends on the category of the product you are selling. Payments Amazon owe you are directly deposited into your bank accounts within a week and the fee is only deducted when you make a sale. Amazon makes sure you get paid timely.
"With Amazon I get all my payments on time. As simple as that." Says another seller with Amazon.
We at Designomate will be happy to help you with Amazon marketing and Promotion consulting services.
Check out our detailed guide to get started with Amazon and marketing techniques to succeed on Amazon.