How to Keep Yourself Safe When Hiring Web Design Agency or Freelancer On Upwork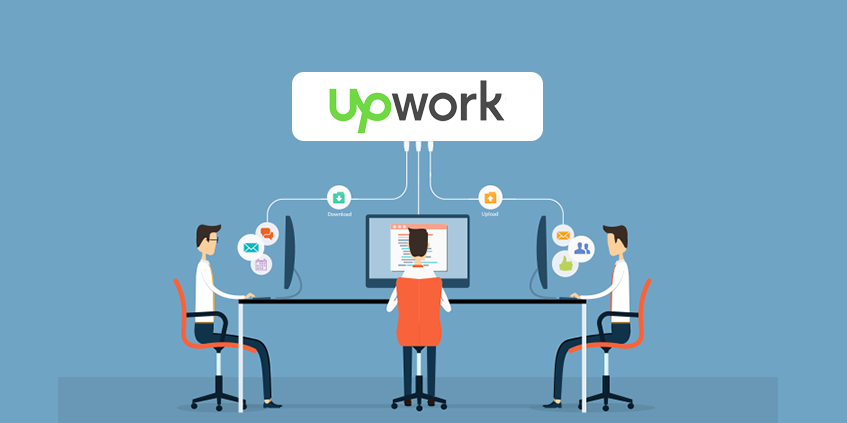 Did you post a job on Upwork to hire a web design agency or freelancer? You must be overwhelmed by the responses. Everyone must be that claiming they are the best and must have sent you links of great looking sites.
You must be thinking in your head that I'll pick somebody who has already done exactly the same project or close to what I am looking for, right? Common, I know that's what you are thinking? Don't lie to me. If you find someone who has done projects similar to yours, AWESOME. Though Upwork has a good mechanism in place to protect you but an extra layer of security never hurts.
Here are few simple things which can ensure your money don't go wasted.
1. Get PAN Card or Company Registration Info
2. Keep all project related discussion on email, project management tool or upwork chat.
3. Hire on project basis, if possible
4. What you should have in the contract
1. Get PAN Card or Company Registration Info
As soon as you ask for PAN Card and Company Registration info many freelancers or agencies will fold. If you have these details you can easily sue them if things go south and get a full refund (not just leave a bad review). If you go south and you ask a lawyer to send a legal notice, trust me 90% chances are that you will get your money back. It is a general process of providing PAN Card details and it's a common practice for contractual hirings.
2. Keep all project related discussion on email, project management tool or upwork chat.
If you are working with an offshore web development company or freelancer it is very important to keep everything well organized and somewhere you can see what exactly you had discussed in the beginning. Discussing your project scope or change in scope over the PHONE is a big NO. I know how much we all love discussing things over the phone but it can create problems. It's quite possible that the freelancer or a project manager from web development company would easily miss out critical points. If you really want to discuss on Phone then use gotomeeting.com or uberconference to discuss things and record the meeting for future reference.
Slack.com – It's for project management. It's way better than Skype
Uberconferene.com – For meeting and screen sharing
3. Hire on project basis with fixed price cost
If you are looing for a simple website or have detailed project scope then there is no point of going with hourly rate. Ask for fixed price and make sure you have detailed terms and condition. Divide the project into multiple milestones so you only pay when the designer's milestone is completed.
4. What you must have in terms and conditions
Define the project timeline and penalty, if not achieved. It's always good to add 5-7 days as buffer in the timeline as sometimes project gets stuck due to unexpected circumstances.
Whenever project scope or timeline getting changed due to any reason, make sure you revise the terms & condition and get them duly signed.
Docusign is the best tool to use for contract
Site/Software/Mobile app should be made in the latest technology only. This will ensure that you are getting all the latest features and it will be easier for you to scale your project in future. If your web designer or software used by the designer is of the old technology then you might have to get it updated in near future to ensure that you get all possible latest features. Many people are still using the same old technology which creates problems as soon as you want to scale your site.
If your developer is using any framework or software, please ask him what will happen when the framework or software gets updated, whether you can do that yourself or need his help? Is he going to make some customization in the core architecture, if yes then ask him to document that with file names and line number.
These are some precautionary steps you can take while hiring somebody on upwork. You will be surprised to know how much these things help. If you want to add anything in this blog post, please let me know. I would love to do that.