Things to consider while creating google my business listing if you are working out of co-working space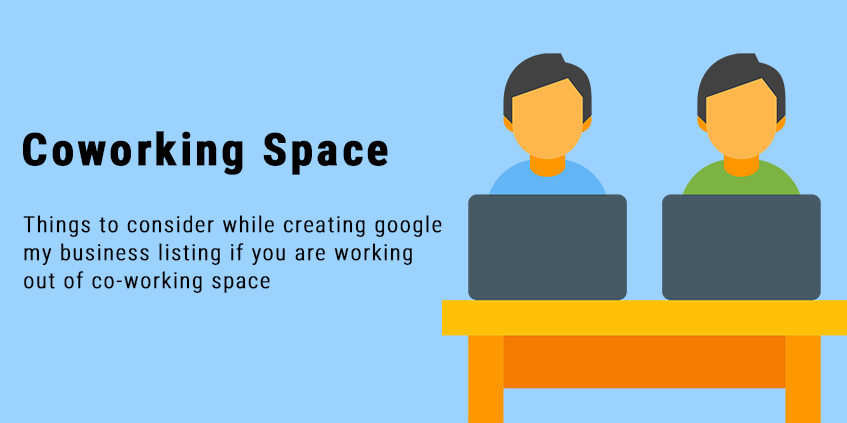 Running your business from co-working space, things to keep in mind while creating google my business listing.
Recently with all the buzz surrounding coworking spaces, you would think they have recently come into existence. Since coworking spaces combine work and play in the same environment, it is only right that newer businesses and start-ups now prefer setting up shop in them. Apart from the financial benefits these spaces offer, the opportunity to socialize is another plus.
The first question that arises in the minds of people is – are coworking spaces eligible for Google My Business listing?
Because coworking spaces are a somewhat booming business and are commonly mistaken for virtual offices, many wonder if their coworking space will be able to find a place on Google My Business listing.Here are a few tips on how coworking spaces increase their chances of showing up on Google Maps and making use of their organic rankings.
Correct Information
You need to make sure that the information you put on Google Places listing is correct and to the point. All the content that you add should be mentioned under the respective category – everything from the website to the address should be checked twice.
Unique and Uniform NAP (Name, Address, and Place)
Ensure that the address for your office is unique, i.e., if your staff occupies a particular cabin like cabin number 200, then the address should be C-2, Sector 1, Cabin 200 second floor, Noida- 201301. Also, the address that you mention on the listing should be the same as it is on your website and your social media handles.
Unique Phone Number
When you are entering a phone number for your business, make sure that the number is a not the same one as the number for the coworking space. Your number should be different so that your clients can reach you at your office. If you are giving out a telephone number, you should ensure that the phone has a caller id to make it easier for you to note down their contact details.
Do Not Add Keywords
Google's quality guidelines do not allow the use of keywords and location in order to rank better. It is advised to list your business name as it is presented to the world. Take, for example, you are a digital marketing agency by the name of "ABC Media" located in Delhi. According to GMB guidelines, using the focus keyword "digital marketing agency" to bring up your ranking is prohibited.